SOMERSET ○ LONDON ○ HONG KONG
AND
FURNITURE designs, produces and installs bespoke cabinetry, individual pieces and small batch production furniture for private and commercial clients.
We provide solutions tailored to suit a clients' particular and individual requirements, by working with the finest British crafts men and women, for unparalleled results in quality, design and finish.
︎
Who are we?
We are a design consultancy boasting 25 years experience in the interior sector with specialisation in furniture design and bespoke joinery for the last 10 years.
Through the help of our extensive database of suppliers and makers, we work to provide practical and original solutions to realise your vision from concept to completion. As our background is in Interiors, we ensure that each piece is designed to sit comfortably with the existing surroundings, so everything in its environment feels at home.
Melanie Nelson
FOUNDER & CREATIVE DIRECTOR
---
Click Here to meet the team
Whether bespoke kitchens, audio visual cabinetry, upholstery, lighting
or a talking piece-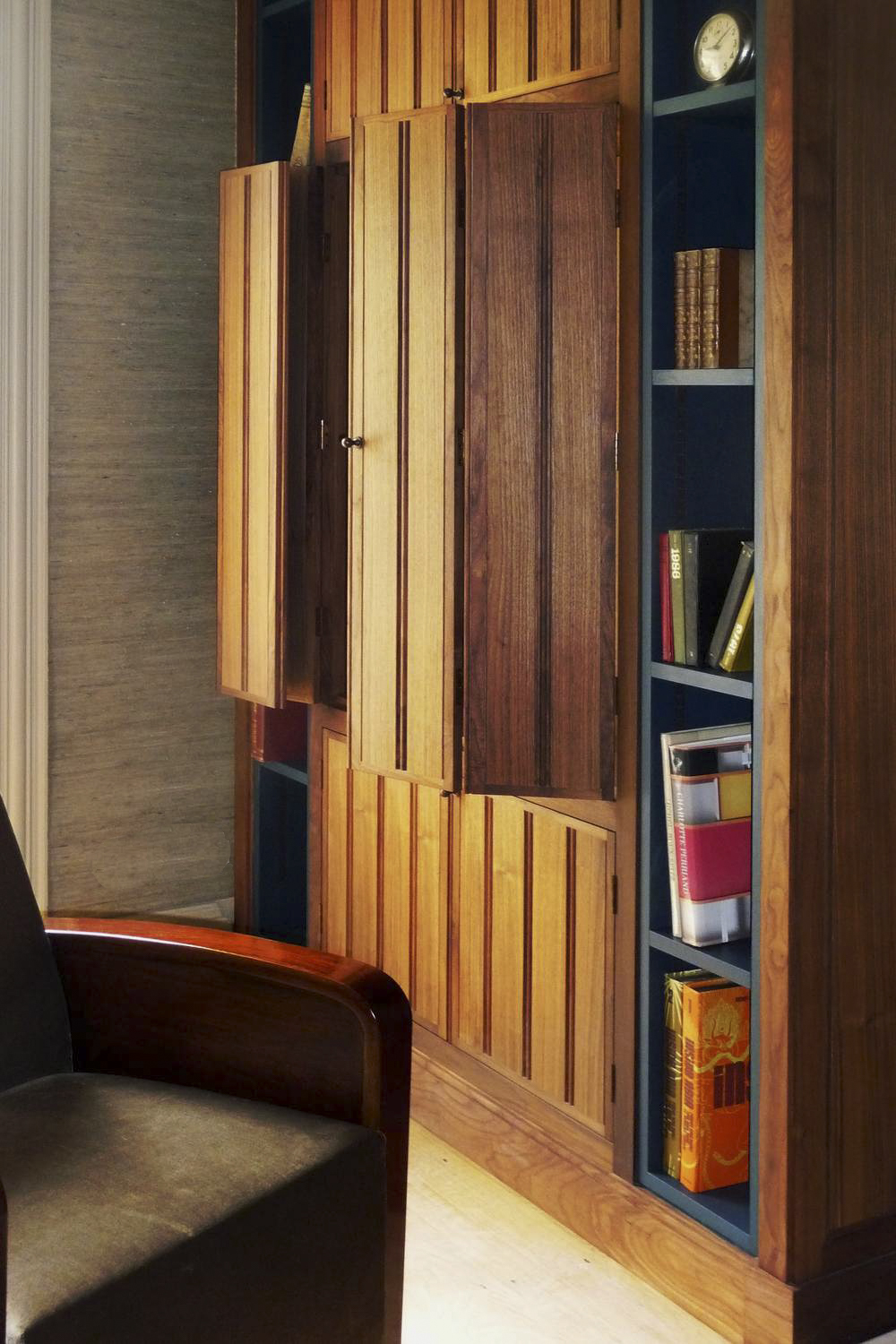 -We have decades of experience
in moulding unique traditional or contemporary pieces to fit your environment.
AND
FURNITURE offers the ability to
secure
your vision and
streamline
design projects.
PRIVATE CLIENTS
Often mass market furniture does not satisfy your exact needs, by commissioning a designer to realise your vision through understanding your requirements and environment and selecting the best maker or makers for your project, we can guide you through the process from start to finish, without needing to worry about unexpected issues.
B2B
We work B2B to help streamline larger architectural projects by alleviating
the work load of architects, designers and commercial businesses, so you
can focus on the bigger picture, whilst we expedite some of the fine detail.
---

"All the work done has been to a high standard and we are very happy with the results"
John B and Tammy C


"The detail and functionality of the furniture designed has been completely tailored to our family's needs and lifestyle"
Liza X